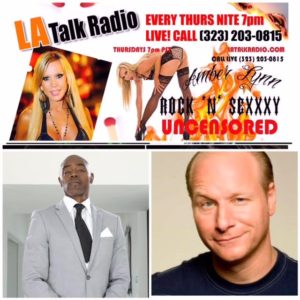 Amber Lynn Rock'N'SeXXXy Uncensored Welcomes, "New Jersey's Bad Boy" comedian Mike Marino, and producer, director, "Hall Of Fame" performer Sean Michael's will be live on this weeks show.
 HOLLYWOOD, Calif – Amber Lynn Rock'N'SeXXXy-Uncensored has been working overtime taking the radio airwaves by storm each week with celebrity guests and co hosts from the Adult, Mainstream,& Music world even more exciting than the last and this Thursdays RNSU show promises to be no exception.
This Thursday on Rock'N'SeXXXy Uncensored, Amber Lynn Welcomes back world re-known comedian "New Jerseys Bad Boy" Mike Marino, and Producer, Director, Performer Sean Michaels, President of APAG the Adult Performers Actors Guild.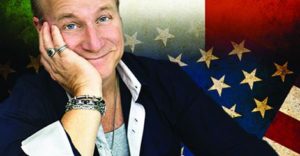 Re-known comedian Mike Marino joins the show, one of the most unique comics of our time, He has performed in every major comedy house in the world. Affectionately known as "New Jersys Bad Boy to his millions of fans world wide is one of the most loved comedians to ever hit the stage. His films credits include "Crooks", "Pizza with Bullets", "Hangin in Hedo" and Stephen Kings "Lucky Quarter and Criticized", He has been a quest on "The Tonight Show", "The Martin Short Show"and Canada's Comedy TV. He was inducted into the New Jersey Comedy "Hall of Fame", And received "The USO Bob Hope Comedy Award" for his many performances for the military. He will be appearing in Reno Nevada at "The Laugh Factory" June 6 thru 11, and is the special guest at "The Sam Cook Tribute" at "The Catalina Jazz Club" in Los Angeles June 13th.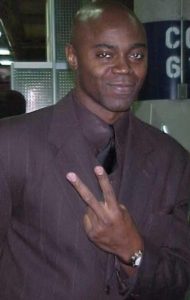 Then, Sean Michaels is a bit of a legend in the world of adult movies to say the least. In fact a cease and desist order by a world famous wrestler of the same name (different spelling) had to be rescinded when it was discovered that Sean Michael's is an actual registered trademark, for those of you who tend to think adult movie actors aren't to be taken seriously as business people. The tall charismatic and darkly, black, American film actor established himself as a mainstay in the world of erotic film making in 1985, and went on to make his mark in over 1000 films which has garnered him numerous awards in his prolific 20 plus years body of work and a double inductee into the "Hall of Fame" in both AVN and XRCO. He heads his own namesake production studio "Sean Michaels Entertainment", and Sean is the President of the federally recognized actors union APAG The Adult Performers Actors Guild. This man has lived a life many a man only dream of, and he will be talking about it and taking calls from fans.
Fans who call in during the show will be treated to autographed memorabilia, swag and are encouraged to call in and join the fun 323 203 0815.
JOIN AMBER LYNN ROCK'N'SEXXXY UNCENSORED
this Thursday, MAY 31,  7pm PT/10pm ET on LATalkRadio.com and Stitcher.com. Visit the RNSU Blog at ROCK-N-SEXXXY-UNCENSORED.COM for guest updates, photos, news. If you miss the show, download it at iTunes. And please, follow us on  twitter @RockNSeXXXyU and @XXXAmberLynns