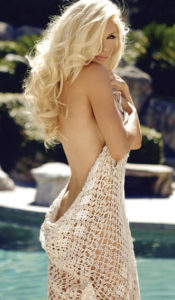 Amber Lynn Rock'N'SeXXXy UnCensored Welcomes Vanessa Burgundy &  DJ Victoria Rawlins as cohosts with special guests; Brande Roderick, Playboy's 2001 "Playmate of the Year", star of "Celebrity Apprentice", Baywatch Hawaii","Starsky and Hutch", Dracula 2″,"Snoop Dog's Hood of Horror", and music guest Rock/Metal band SYKA's  debut6 of "Obsession", "Dirty Secret's" & more to this weeks RNSU show.
 HOLLYWOOD, Calif – Amber Lynn Rock'N'SeXXXy-Uncensored has been working overtime taking the radio airwaves by storm each week with celebrity guests and cohosts from the Adult, Mainstream,& Music world even more exciting than the last and this Thursdays RNSU show promises to be no exception.
This Thursday on Rock'N'SeXXXy Uncensored with Amber Lynn, "Burlesque Queen" Vanessa Burgundy will be  in the co host seat with DJ Victoria Rawlins and joining Amber in welcoming to this week's show; Brande Roderick, Playboy's "Playmate of the Year" 2001 ALL Star Celebrity Apprentice,  after getting her start with Playboy and becoming Internationally known, Brande has enjoyed tremendous success as a film/TV actress, producer and author & more, appearing in films "Starsky and Hutch","Dracula2″, "The Nanny Diaries", and "Snoop Dogs Hood of horror", and TV shows such as "Celebrity Apprentice", and "Baywatch Hawaii" she run's her own production company and is the "Official" ambassador for "Alkaline Water 88" while maintaining a busy fan show appearance schedule which she will be sharing about on the show with Amber Lynn.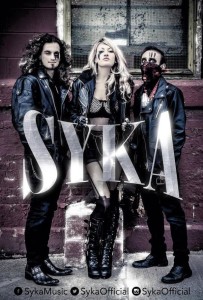 Also joining the cast this week's music  guest will be Rock/ metal band SYKA who's front woman is Jessyka a fierce wild child never seen without her 4 inch heels, fishnets and spiked bra singing her latest hit backed by band mates Greg, Gino, and Steve together they make Syka who recently hit Reverbnation's TOP 10 and were signed to a publishing artist deal with producer/ guitar god Kareem ":Jesus" Devlin who has worked closely with Lady Gaga. They are currently in the studio producing their first EP due out this summer and will debut their solos "Obsession" and "Dirty Secrets" on this weeks RNSU so don't miss it.
Fan's are encouraged to call in and join the fun 323 203 0815.
JOIN AMBER LYNN ROCK'N'SEXXXY UNCENSOREDthis Thursday, April 9, 7pm PT/10pm ET on LATalkRadio.com and Stitcher.com. Visit the RNSU Blog at ROCK-N-SEXXXY-UNCENSORED.COM for guest updates, photos, news. If you miss the show, download it at iTunes. And please, follow us on  twitter @RockNSeXXXyU and @XXXAmberLynns