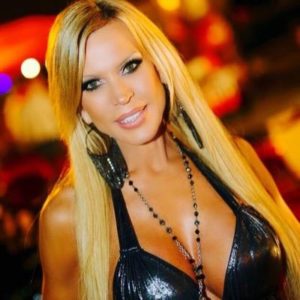 Amber Lynn Rock'N'SeXXXy Uncensored Welcomes, UFC OG Octagon girl, model, actress, host Amber Nichole Miller and LA Air Raid makes an appearance courtesy of the Rainbow Bar Sunset strip and more this week.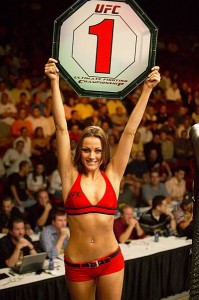 SHERMAN OAKS, Calif – Amber Lynn Rock'N'SeXXXy-Uncensored has been working overtime taking the radio airwaves by storm each week with celebrity guests and co-hosts from the Adult, Mainstream,& Music world's even more exciting than the last and this Thursdays' RNSU show promises to be no exception.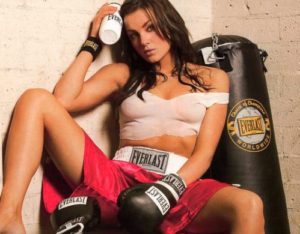 This week Amber Lynn Rock'N'SeXXXy Uncensored, Welcomes The original UFC "Octagon Girl", hard body, super fox, Amber Nichole Miller, the model, host, actress, athlete who's particularly known for her work with the MGM Mirage resorts, she has appeared on the cover of Oxygen, DXL and MMA Authority magazines, and she has been featured in Maxim, GQ and Muscle and Fitness.She has also been featured in several national commercials, hosted television modeling competitions and played featured roles in several films. Her appearances include "UFC 59: Reality Check", "Lingerie Zone", and "Fight Zone Presents","Ultimate Women Challenge", and "UFC 55 Fury". As an actress she's made guest roles and appearances in national commercial's on Spike TV and MTV "Xyience supplements", as Host of the TV show "Extra", and in the featured films, "Vegas baby", "3000 miles to Graceland', "Rush Hour 2", "Ocean's Eleven","Pasty Faces" and "Second Time Around" and TV Shows: "CSI", "Malcolm in the Middle", 'Dr Vegas", "American Casino", and "Ultimate Fighter". In between her extremely busy host, modeling and acting schedule, one only has to take one look at her supreme hardbody figure to assume she must have an amazing fitness regime to share some tips on. She is also the date mate of champion MMA fighter Tito Ortiz, and the current face of his "Punishment Athletics" clothing line.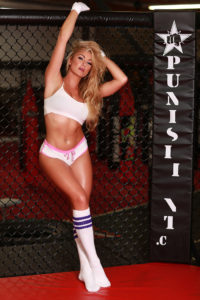 Our music guest this week local LA favorite band "LA Air Raid", the hard hitting, loudest, hardest rock/ metal band  known for it's live appearances, gets compared to Led Zeppelin,Gun's N Roses and AC/DC will be brought to us courtesy of the famous Sunset Strip Rock'N'Roll hotspot, "The Rainbow Bar and Grill" where they are currently in residency. They will be stopping by the station for a Live appearance on the show to talk about their music and to drop a song for RNSU listeners before heading over to play a few sets for the evening at the Bow. Amber Lynn RNSU, Amber Nichole, LA Air Raid and The Bow, looks like another Epic show is on the way.
Fan's are encouraged to call in and join the Fun  at 323 203 0815 for your convenience here's a direct access link to the show;  http://latalkradio.com/Amberlynn.php 
Join Amber Lynn- Rock-N-SeXXXy-Uncensored this Thursday, November 4, on LATalkradio.com 7 Pm Pst/10 Pm Est Call Us Live 323 203 0815 and Join in the Fun! if you miss the show replay available download on Itunes & Sticher.com, check out our Blog at Rock-N-SeXXXy-Uncensored.com follow us on twitter.com/@RockNSeXXXyU, @AmberLynnMedia @XXXAmberLynns