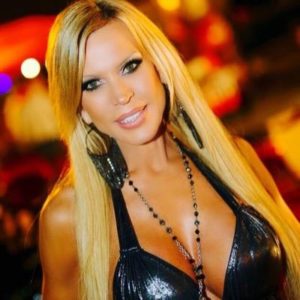 Amber Lynn Rock'N'SeXXXy UnCensored welcomes Angie Stevenson, FX Tv's "Son's of Anarchy" formerly known as adult star Angie Savage, "Angie's Weiner's", world renown Playboy magazine pictorial photographer Arny Freytag, director Thomas Mignone" the Vanessa del Rio Movie", this week.
Amber Lynn Rock'N'SeXXXy-Uncensored has been working overtime taking the radio airwaves by storm each week with celebrity guests and co-hosts from the Adult, Mainstream,& Music world's even more exciting than the last and this Thursdays' RNSU show promises to be no exception.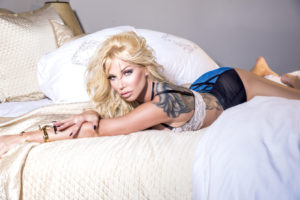 This week Amber Lynn Rock'N'SeXXXy Uncensored welcome's the gorgeous, scrumptiously beautiful, bubbly, actress, model, rockin' business lady Angie Stevenson, who is also known in the adult film industry formerly under her adult acting name Angie Savage, a career that was capped with a nomination for AVN Crossover Star of the year. After Angie launched into the mainstream acting and business world, In 2013 she went on to star in a number of Sci-Fi Horror flicks, and also in a reoccurring role on FX TV's Hit series Son's of Anarchy.She is known for "affectionately", for handling some of the biggest Weiner's and hottest bun's in town, serving them up that is in her own 50's pinup themed, mobile friendly food truck called "Angie's Weiner's", which cater's to everywhere from movie set's, concert's, ball games, to birthday parties, wherever there's a need for a gorgeous blonde serving a healthy, hot wiener to a hungry crowd. Miss Amber has been trying to get this beautiful doll for Rock'N'SeXXXyU fans for some time and "this Thursday is it!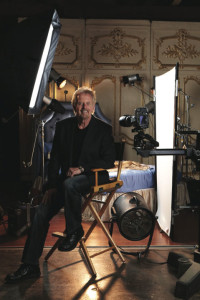 Then a man who is likely responsible for fulfilling more male fantasies than probably anyone on the planet, world renown Playboy magazine photographer, Arny Freytag, one of the most famous glamour photographer's of all-time joins the show. He has been photographing for Hugh Hefner's, "Brainchild" Playboy magazine since 1976, and at one time was one of only two photographer's trusted with the formula to bring to life in his work, some of the most famous and beautiful models, celebrities, and sex symbols ever to grace the cover's and pages of gentlemen's magazine's.Goldie Hawn, Bo Derek, Anna Nichole Smith, Barbara Carerra and more have appeared to his credit, and now his latest work has him photographing actress Zulay Henao portraying Iconic adult film star Vanessa del Rio in director Thomas Mignone upcoming feature film, "The Vanessa del Rio movie".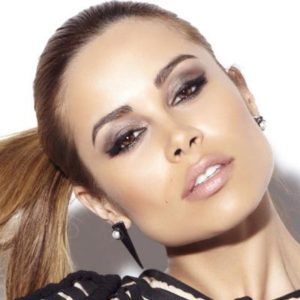 Also this week the return of award-winning director and creator Thomas Mignone, feature film, commercial and music video director , screenwriter who is currently in pre-production of "The Vanessa del Rio Movie" which star's Zulay Henao, Drea de Matteo, RZA, Tarryn Manning and more. He has also directed the dark feature film "On the Doll" as well as MTV award winning music videos for "MudVayne", "Slipknot", "System of a Down", and "Sepultura".
Fan's are encouraged to call in and join the Fun  at 323 203 0815 for your convenience here's a direct access link to the show;  http://latalkradio.com/Amberlynn.php 
Join Amber Lynn- Rock-N-SeXXXy-Uncensored this Thursday, October 8, on LATalkradio.com 7 Pm Pst/10 Pm Est Call Us Live 323 203 0815 and Join in the Fun! if you miss the show replay available download on Itunes & Sticher.com, check out our Blog at Rock-N-SeXXXy-Uncensored.com follow us on twitter.com/@RockNSeXXXyU, @AmberLynnMedia @XXXAmberLynns