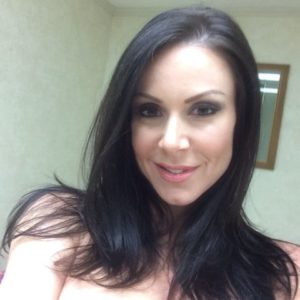 It's going to be a very special Thursday night for Rock'N'SeXXXy because our very special guest is the lovely and luscious adult star Kendra Lust. She's a MILF with a capital Mmmmmmmmmmmm. Her loyal legion of fans – the Lust Army – worship her like a goddess. And she fits the part –  brunette with a dark, smouldering sexuality and an unbelievable body.
Unapologetically athletic, Kendra enjoys sports. She's a BIG fan of professional wrestling. A HUGE fan, in fact. Things got a little scandalous when she was linked to WWE champion wrestler/actor/rapper John Cena – we'll talk about ALL that on Thursday night.
Some other things about Kendra – she's a sought-after performer who is well-liked by her fellow performers. Kendra came into the industry when she was 33, and in one of her previous careers, she was a registered nurse. Mmmm, imagine Nurse Lust rockin' that little nurse's outfit and – lucky you – it's time for your sponge bath…
Check out the Bang Bros. video below, which features an interview with Kendra. RNSU is really looking forward to a wild, SeXXXy visit with her this week, Thursday, March 20, at 7pm PST/10pm EST on LATalkRadio.com. And now, listen to Amber Lynn Rock'N'SeXXXy UnCensored on Stitcher.com, or download at iTunes.