Amber Lynn Rock'N'SeXXXy UnCensored's cohost Kristen Renton Celebrates her Birthday as they Welcome to This Week's RNSU Show Special Guest Comedian Aida Rodriguez – NBC's Last Comic Standing
Amber Lynn's New Cohost  Kristen Renton who plays porn star Ima Tite on popular Son's of Anarchy  FXTV show celebrates her birthday this week with special guest comedian Aida Rodriguez from NBC's Last Comic Standing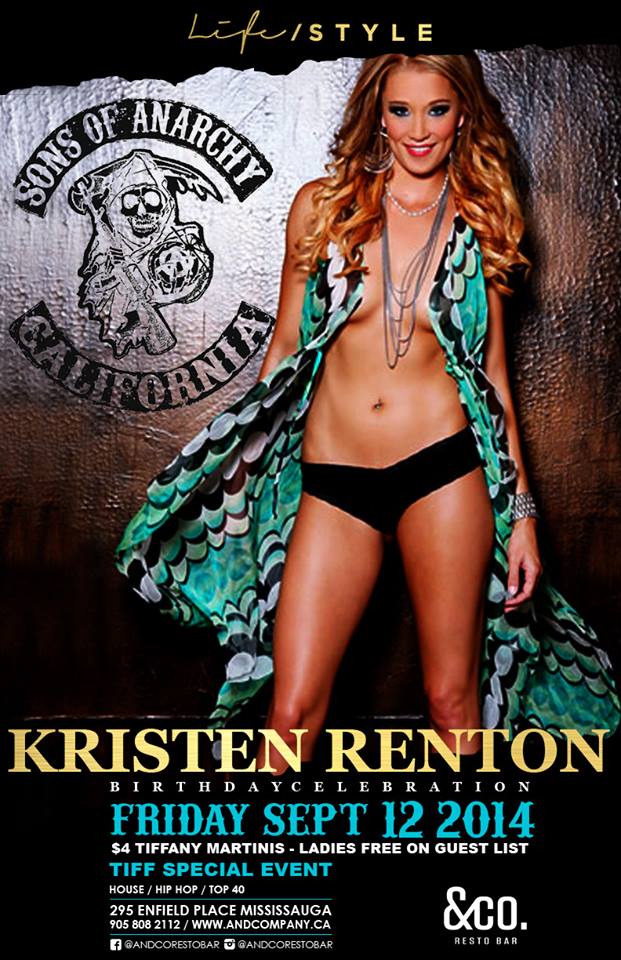 SHERMAN OAKS, Calif – Amber Lynn Rock'N'SeXXXy-Uncensored has been working overtime taking the radio airwaves by storm each week with celebrity guests and cohosts from the Adult, Mainstream,& Music world even more exciting than the last and this Thursdays RNSU show promises to be no exception.
Last week we were celebrating host  Amber Lynn's birthday with a wild all night star studded party at the world famous Rainbow Bar and Grill -Sunset and we can't wait to hear all the jucy tidbits from the party. This week the party continues on air as we celebrate RNSU cohost FX TV's "Son's of Anarchy' star Kristen Renton's Birthday! Fans who want to wish Amber and Kristen a "Happy Birthday" are invited to call into the show live at 323 203 0815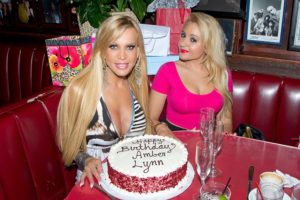 Adding to the birthday fun this week's special guest will be Comedian Aida Rodriguez currently appearing on NBC's Last Comic Standing she will be joining the girls live,-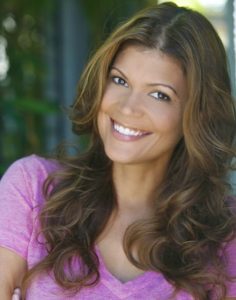 Aida Rodriguez's "edgy, raw and in your face" style of comedy has set her apart in a world that celebrates funny over double-standards.  Catching the eye of some of the most recognizable names in Comedy, she is creating a lane of her own
Look for Aida this fall on Daytime Television as one of the hosts of "Hot Topics with Judge Joe Brown", she can also be seen on this season of Nickelodeon'sMom's Night Out, Parental Discretion and NuVo TV'sStand Up and Deliver. She is the host of The Wedding Zinger, a comedy roast special for the NuVo Network, as she is also one of the unique voices on the network's talking heads style show Latino 101 alongside Edward James Olmos. Aida is Judge Joe Brown's co-host on his radio series Real Talk and has hosted Manic Minute Meals, a bilingual comedy cooking show for the net.
In addition to her comedic chops, she is a dynamicactor, writer and producer. Aida has written and produced four feature films that all have international distribution; The Greatest Song is one of Image Entertainment's top sellers. Aida is one of the stars of the dramatic award winning web series Illegal. She is one of the leads in the feature film Single Track, which is currently in production.
click this link to view Aida Rodriguez:
 http://youtu.be/omyfK_oLLrg
Kristen's reoccurring role of porn star Ima Tite has made her popular with SAMCRO fans. Soap opera fans remember her from her role as Morgan Hollingsworth on NBC's "Days of Our Lives."  Other television work includes appearances on "The OC," "The Genlades," "Arrested Development," "CSI NY" and "CSI Miami," to name just a few. and Amber Lynn, well after 30 years in the business everyone knows Amber
JOIN AMBER LYNN ROCK'N'SEXXXY UNCENSORED w/ KRISTEN RENTON  this Thursday, Sept 11 , 7pm PT/10pm ET on LATalkRadio.com and Stitcher.com. Visit the RNSU Blog for guest updates, photos, news. If you miss the show, download it at iTunes. And please, follow us @RockNSeXXXyU @XXXAmberLynns