This week on RNSU
Amber Lynn Rock'N'SeXXXy UnCensored  Welcome's to This Week's RNSU Show as Celebrity guest cohost Adrianne Curry "America's Top Model", "Playboy," "Maxim's top 100 list', "Cosplay"and as special guest "Hollywood Director Writer" Adam Rifkin, "Smal Soldiers", "The Chase,""Detroit Rock City", and currently in production & casting for his newest endeavor "Directors Cut" with Penn Jillette.
Amber Lynn's celebrity guest cohost this week – the Beautiful
" Adrianne Curry" returns to RNSU and  can be seen on "America's Next Top Model" Maxim", & Playboys top 25 Sexiest Women join her in Welcoming Hollywood Director & Writer "Adam Rifkin"- "Steven Spielbergs" "Small Soldiers", "Detroit Rock City," The Chase" starring "Charlie Sheen"& now "Penn Jillette's" "Directors Cut"
SHERMAN OAKS, Calif – Amber Lynn Rock'N'SeXXXy-Uncensored has been working overtime taking the radio airwaves by storm each week with celebrity guests and cohosts from the Adult, Mainstream,& Music world even more exciting than the last and this Thursdays RNSU show promises to be no exception.
Her new resident cohost FX TV's "Son's of Anarchy' star Kristen Renton is on leave this week shooting and filling her cohosting duties will be no other than celebrity guest  Adrianne Curry,from "America's Next Top Model", Playboy, Maxim, The View an in-demand Hollywood star with an impressive resume and many accomplishments as well. So, it's very exciting  Adrianne will  be back cohosting the show with the Legendary, Amber Lynn on Rock'N'SeXXXy- Uncensored this Thursday, July 31
"It's thrilling because Adrianne has been such a great gues on the show already, and a huge draw for the shows listenership" Amber said "she's wild and irreverent and hilarious". RNSU fans will get to hear more juicy stories from " The time us three girls all got together we wound up in bed together in the hotel at " Chiller Theatre' after party with  at least a dozen horny guys wielding Iphone cameras cheering us on, as well as catch up on Adrianne"s recent trip to San diego's "Comic Con" convention and her career updates.
Additionally,this week Adrianne Curry will also join Amber Lynn in the cohost seat in Welcoming to this weeks Rock'N'SeXXXy-Uncensored radio show- mainstream Hollywood Director and Writer Adam Rifkin
RNSU is Proud to have Adam Rifkin joining the show, ( ADAM RIFKIN BIO)-
Adam Rifkin is a Writer/Director/Producer/Actor whose eclectic career ranges from broad family comedies to cult classics to dark and gritty dramas.

Most recently Rifkin Directed "GIUSEPPE MAKES A MOVIE", an outrageous yet touching documentary about trailer park filmmaker Giuseppe Andrews and the misfit family of homeless people he's assembled to perform in all of his bizarre yet heartfelt movies. Currently enjoying a successful festival run, the film will be released theatrically this Fall thru Cinelicious Pics.

Rifkin also Wrote, Directed, Produced and Starred in REALITY SHOW, a darkly satirical film about the world of reality television.  The critically acclaimed drama premiered opening night of the 2013 SXSW Film Festival and follows the exploits of reality TV producer Micky Wagner and his amoral attempt to re-invent the reality genre by picking an average American family and putting them under all encompassing surveillance…without their knowledge.  Rifkin also Wrote, Directed, Executive Produced and Starred in all 10 episodes of its compendium piece, REALITY SHOW The Series, for Showtime.

Previously Rifkin Wrote and Directed the critically acclaimed and award winning film LOOK, a controversial drama that takes us into the foreboding world of surveillance and explores the conceit that the average American is captured on camera at least 300 times a day.  Adam also Executive Produced LOOK: The Series for Showtime, which not only garnered critical accolades from outlets as eclectic as MSNBC's Lawrence O'Donnell to Fox News' Fox and Friends, but it was also the most highly rated series in its time slot in Showtime's history.

An A-list screenwriter, Rifkin has a penchant for family fare.  He wrote UNDERDOG for Walt Disney Studios, a tent pole comedy based on the iconic 1960's cartoon show, ZOOM, starring Tim Allen and two hits for DreamWorks, MOUSEHUNT and SMALL SOLDIERS. Continuing in the family film genre, he scribed the big screen versions of WHERE'S WALDO for Paramount/Nickelodeon and HE-MAN for John Woo and 20th Century Fox.  His next foray into family entertainment will be PEEPS, a Lego Movie-esque animated feature he'll write and produce based on the icon PEEPS candies.

Rifkin earned cult status when his film THE DARK BACKWARD, which he wrote and directed, was named one of the top ten films of its year by The New York Post.  He would then be immortalized as the director responsible for New Line Cinema's DETROIT ROCK CITY, a bona fide cult classic that continues to speak to and inspire generations of rock fans around the world.  Rifkin gained critical recognition for NIGHT AT THE GOLDEN EAGLE.  The dark drama was an official selection of the London Film Festival and opened to rave reviews. Rifkin additionally wrote and directed THE CHASE starring Charlie Sheen and Kristy Swanson.  The prophetic action flick was called "awesome" by none other than James Cameron.

Rifkin's next journey into the director's chair will be DIRECTOR'S CUT, a wild and twisted meta-thriller penned by Penn Jillette of Penn & Teller.  Casting is under way and DIRECTER'S CUT will go before the cameras in August of 2014.      
Amber and Adrianne both are excited that Adam will be with them LIVE on LATalkradio for the entire hour show checkin in on the sexxxy patrol, dishing the dirt on his accomplished Hollywood career in true RNSU Uncensored style. Fans can call in at 323 203 0815 and speak to our hosts, our guest and join in the fun the RockNSeXXXy-Uncensored way
JOIN AMBER LYNN ROCK'N'SEXXXY UNCENSORED
Sponsored by Hustler Hollywood, this Thursday, July 31 , 7pm PT/10pm ET on LATalkRadio.com and Stitcher.com. Visit the RNSU Blog at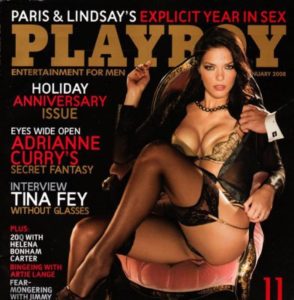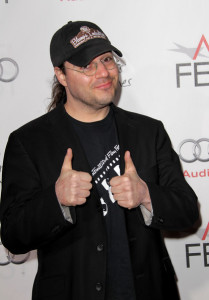 Rock-N-SeXXXy-Uncensored.com for guest updates, photos, news. If you miss the show, download it at iTunes. And please, follow us @RockNSeXXXyU @XXXAmberLynns